The best VR games on the market are undeniably immersive, taking gaming to another level. Over the past few years, we've had titles like the long-awaited Half-Life: Alyx, the action-packed slow-mo Superhot VR, and viral rhythm game Beat-Saber.
Each year, the tech behind VR is getting better and better, giving us a sure sign of what's to come as we get closer to the metaverse. Recently, users showed off the power of Unreal Engine 5 combined with VR—taking them into a near perfectly realistic desert cave.
So what's next for VR gamers in 2023?
Crossfire: Sierra Squad
Remember those addictive arcade shooter games, where the controller was a shiny plastic gun that you had to point at the screen? House of the Dead springs to mind, a classic arcade shooter where you had to take out zombies clawing their way towards you.
Gaming has come a long way since then, and you won't need a pocketful of quarters to point-and-click heads. Now, VR is taking arcade shooters to another level, by putting you straight into the action. Crossfire: Sierra Squad will be the next big installment in this genre, and the next iteration in the Crossfire franchise, bringing the series into a full 360°. Get ready to become a paramilitary trooper, fighting for what you believe in through action-packed immersive gunplay.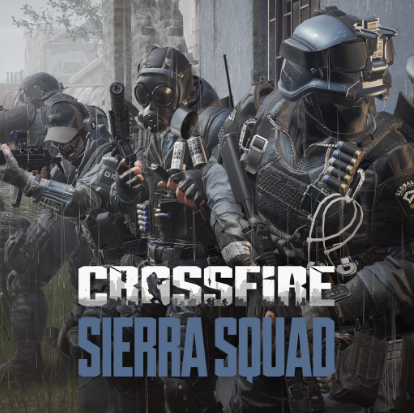 The Dark Pictures: Switchback VR
The Dark Pictures Anthology, a series of standalone horror games features branching paths where your decisions affect who lives, who dies, and how the games come to an end. Smash that concept at high speed into a VR rollercoaster fright-a-thon and you've got Switchback VR, a fast-paced, first-person ride from hell that puts you into a rollercoaster carriage with nothing but a few firearms and your wits.
In typical Dark Pictures fashion, you'll be able to choose from branching paths, deciding how the ride plays out—and your fate. Coming to PS VR2, the controllers' haptic feedback and adaptive triggers will immerse you even deeper into the rollercoaster from hell.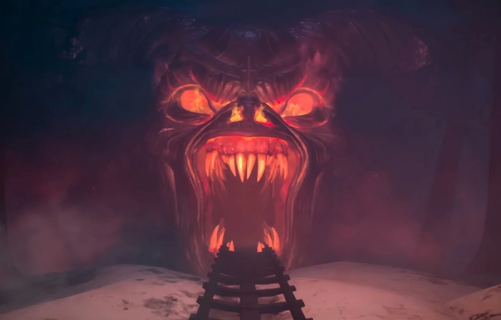 Hello Neighbor: Search and Rescue
The VR counterpart to critically acclaimed Hello Neighbor, Search and Rescue sees you control a young child and their gang of pals who must sneak into your creepy neighbor's house to find and rescue your missing friend. With each kid having a different set of skills and powers, you'll have to master each to escape the nasty neighbor, navigate through the trap-laden house and make your way to the basement prison to free your bestie.
As with the first game, it's expected that the AI of the neighbor will learn and adapt to your strategies. Be careful going through a crawl space twice—the second time round you might be met with a nasty surprise. As a stealth-horror game, expect Search and Rescue's themes to juxtapose its cartoonish graphics and art style.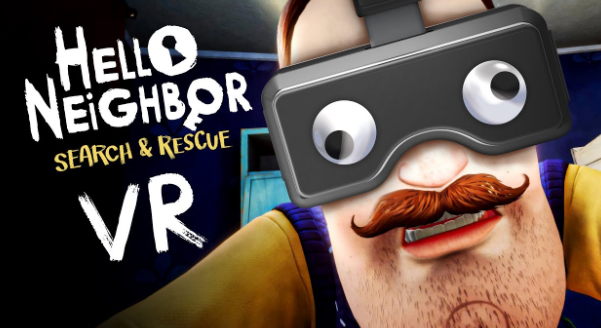 VR Giants
An innovative puzzle-platformer, this co-op game will see one of you don a VR headset and the other playing with a gamepad as normal, put in control of a dwarf adventurer. As the VR Giant, it's your job to use your hands and body as not just a platform for your friend, but also a key to solve the game's puzzles.
Using giant planks of wood to get your tiny friend across perilous lava, or leveraging your gigantic strength to destroy boulders so that your partner can get across without hassle, this asymmetric co-op game is sure to be a fun and novel take on the co-op genre.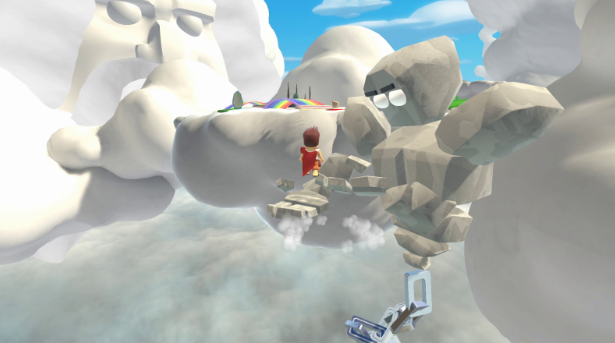 LOW-FI
Described by the developers as "a new kind of experience designed specifically for VR" and "More akin to a holodeck program than a traditional game", this cyberpunk sandbox puts you in control of a neo-noir Sheriff, free to roam the huge, technologically-advanced city and do you as will. From gambling in the casino to investigating sci-fi criminals and everything in between, LOW-FI's developers "set the stage, but story is in your hands."
As a new kind of experience, or a "holodeck" instance straight out of Star Trek, LOW-FI is a demonstration of the metaverse to come, a new kind of open, interoperable internet, partly built by game developers, and offering numerous and unimaginable experiences more immersive than ever before.