As one of the latest contributors to join the Cartesi ecosystem, Noir has been working closely with the network to understand Cartesi's vision and values to create a refreshed and repositioned brand identity and narrative.
About Cartesi
Cartesi is scaling computation with a suite of solutions for the development and deployment of scalable dApps. App-specific rollups and a VM that runs Linux distributions creates a richer, more open design space for cutting-edge developers.
In the Cartesi ecosystem, creativity permeates everything that quests new pathways and facilitates innovation, equipping developers with the tools to bring impossible ideas to life.
As frontiers continue to shatter, Cartresi opens up opportunities at the limits of Web3, allowing new novel emerging technologies to flourish. Through the Cartesi ecosystem, developers can create the next generation of financial services, gaming platforms, social networks and novel DApps.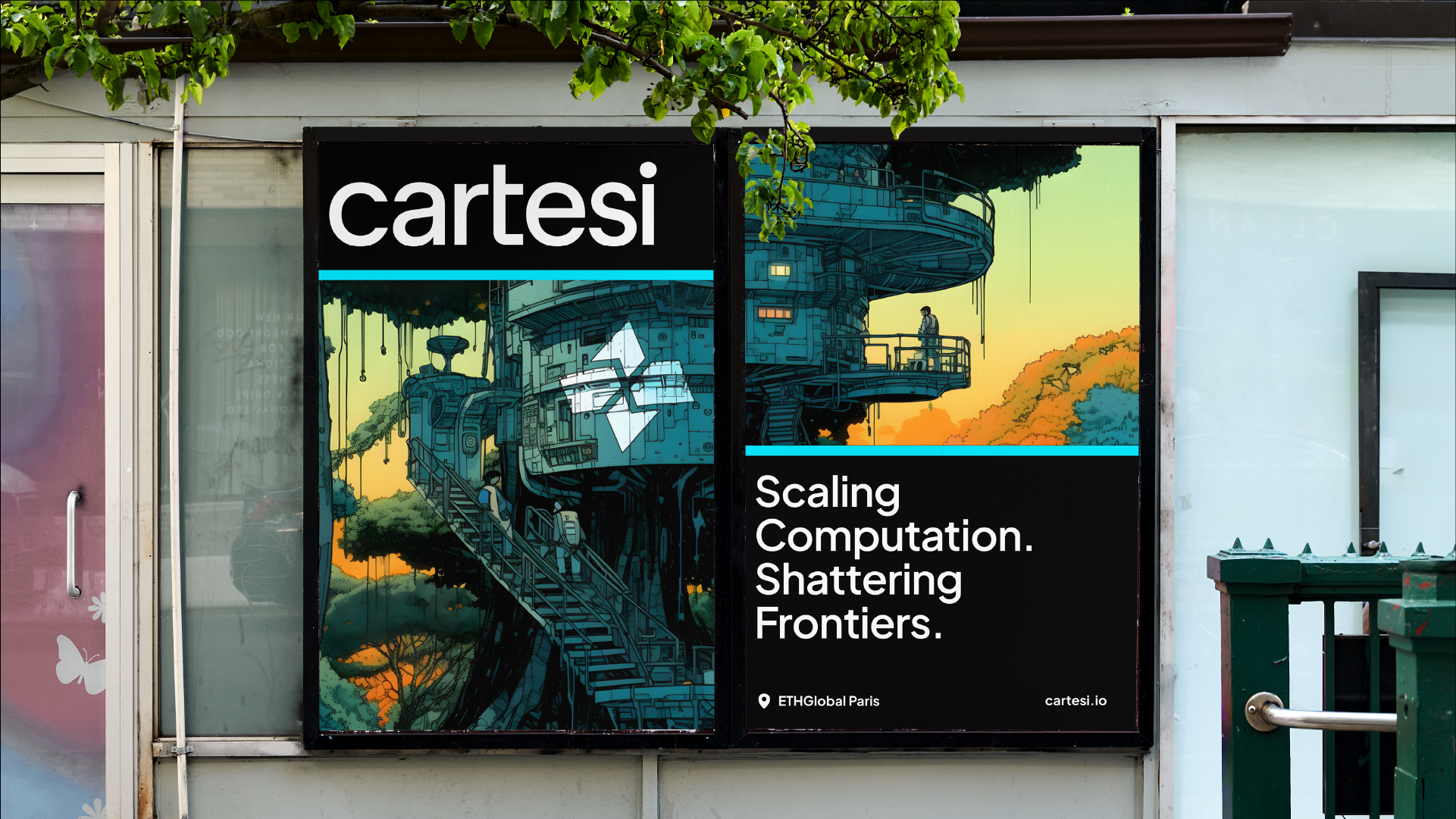 Realigning the Cartesi Brand
In joining the Cartesi ecosystem, Noir's goal was to realign Cartesi's brand to more closely match the vision, spirit and needs of the Cartesi community - the creative developers pushing boundaries at the edge of Web3.
To understand these more closely, Noir worked with Cartesi's community to iterate on and develop a refreshed brand and narrative that would more accurately capture the ecosystem's ethos.
Partly inspired by Ethereum's 'Infinite Garden' and the unity between sustainability, nature, and technology, we used generative AI platform - Midjourney - to build a striking set of images that blended a futuristic aesthetic with the core idea of bringing impossible ideas to life. We drew on the ideals of the solarpunk movement; nature and technology working in unison to create a better future.
Check out the rebrand video below:
About Noir
Noir creates, builds and grows brands that disrupt the world. We are a Brand Venture Studio that backs bold innovators who are disrupting industries with emerging technology. Building brands, creating experiences and accelerating growth.
We use technology and design as tools to discover, establish and develop new business opportunities. Empowering ambitious companies to build digital solutions and dynamic communities that users want to be a part of.
Noir has built over 50 technology brands, enabling their clients to raise over $160m USD. We've worked to expertly deliver experiences for the likes of Moonpay, The Crypto Space Agency, New York Fashion Week and more.
Whether you're launching a new product, building a community, or disrupting an industry, Noir will help you tell your story in a way that resonates with culture, the market and most importantly your community.