Noir Ventures is excited to have partnered with Biconomy, the ultimate toolkit to leverage smart contract wallets & build custom transaction journeys.
Noir has worked closely with Biconomy to transform their brand as they expanded their SDK offering to institutional investors, including JP Morgan Chase.
About Biconomy
Biconomy offers a streamlined SDK to deliver seamless onboarding and effortless UX for developers to scale user adoption and retention for decentralised applications (dApps).
Through customisable SDK modules, Biconomy enables users to solve complex UX challenges, offering gasless transactions, to onboarding and user engagement.
Biconomy's vision is to solve the UX problem of the decentralized internet and break new ground on the frontlines of Web3.
Their SDK offers blockchain–agnostic, web2-level user experiences for dApps, all in a non-custodial manner.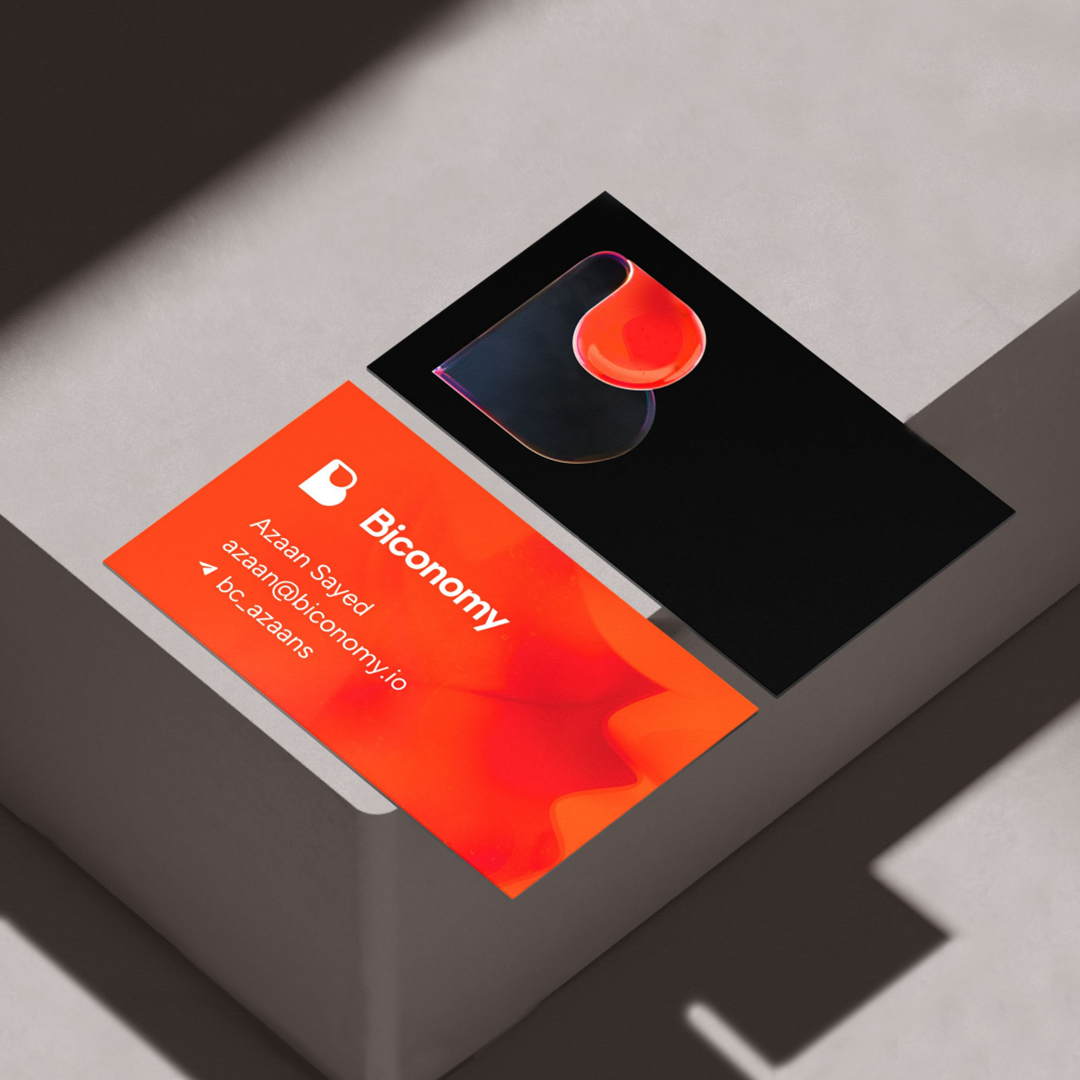 Through the Biconomy SDK, creators can enable:
Easy User Onboarding
Fiat On Ramps
Gasless Transactions
Paying Gas Fees with ERC20 Tokens
Custom Transaction Bundling
Cross-chain Contract Calls & Asset Transfer
So far, brands including esports giant 100 Thieves, NFT gaming protocol Aavegotchi and many more are leveraging Biconomy's toolkit to get superpowers for their Web3 stack.
They've recently partnered with financial services company JP Morgan Chase to execute the first deposit-backed stablecoin transaction, facilitated by Biconomy's SDK.
Curious to learn more? Check out Biconomy's website and documentation.
Supercharging Biconomy's Brand
Noir was tasked with transforming Biconomy's brand to connect more closely with a wider market as they prepared to offer their SDK to institutional investors, while staying true to the values of Web3: community and decentralization.
Particularly, Noir positioned Biconomy by first highlighting the simplicity and modularity of Biconomy's SDK as offering 'super powers' for developers, enabling them to build without limits.
Noir modernised their existing logo to highlight the fluidity of their SDK while refreshing their brand with a bold colour palette of orange and red.
Together, the rebranding and shift in narrative aims to represent Biconomy's ambition and vision to boldly impact the future of the decentralized internet.
"Partnering with Noir on our new direction and website has transformed the Biconomy brand. Anthony and the team brought visionary insights to life through design and storytelling and seamlessly executed our digital experience. Our brand feels supercharged and ready for our next stage of growth."–Ahmed Al-Balaghi, Co Founder of Biconomy
Check out the rebrand video below.
About Noir
Noir is a Web3 Brand Venture Studio. We're a team of creatives, strategists and crypto natives. Taking a pivotal role in shaping the future of branding, community growth and venture for the next wave of the internet.  
Web3 is a space where products are projects co-owned by communities, value is the new currency and authenticity is collateral. We specialise in crafting narratives, visual identities and Web3 digital experiences that will shape the future of this rapidly evolving landscape.
Noir has built over 50 Web3 brands, enabling their clients to raise over $160m USD. They've worked to expertly deliver experiences alongside Moonpay, Crypto Space Agency, New York Fashion Week and more.
Whether you're launching a new product, building a community, or disrupting an industry, Noir will help you tell your story in a way that resonates with culture, the market, your community and your industry.