It's been a tumultuous two-weeks in the complex crypto space thanks to the collapse of FTX, leading some to lose faith in the promise of Web3 and cryptographic currencies.
It's also been a frustrating time for fashion's digital presence, with Alessandro Michele leaving as Creative Director of Gucci—potentially taking their metaverse plans with him.
Even still, it seems the fashion industry didn't get the memo—many fashion companies are pushing ahead with web3 partnerships featuring digital wearables, non-fungible fashion and more.
Non-Fungible Fashion: A New Frontier?
As Web3 wonder makes waves amongst luxury fashion firms, Givenchy branches out as one of the latest LVMH-owned outfits to release an NFT collection.
At launch, they showed interest in joining forces with one of New York's most prolific underground lines, (b).stroy.
This collaboration introduces a collection of clothes and shoes that blends Givenchy's knowledge on classic fashion with streetwear design cues emblematic of both brands: Bringing them closer to cracking the growing virtual market. But this isn't their first attempt: A year ago, Givenchy teamed up with self-expressive graffiti artist Chito for a previous NFT collection.
Creative Director at Givenchy Todd Williams has been met with mixed reception, but this latest move might just make him popular in a new crowd of digital-native consumers.
In collaboration with Felt Zine—an online art platform and collective—the brand is utilizing the power of existing communities for their token drop: making the most of its presence across the digital market while continuing to find its footing in physical retail.
Balmain's Breaking Boundaries
Givenchy isn't alone in adopting new metaverse marketing strategy. French fashion powerhouse Balmain broke into Web3 this October through The Balmain Thread, a pioneering membership program blending the digital world with luxury fashion.
Now, they're entering the gaming space through an unexpected partnership with Need for Speed Unbound. EA's latest installment in the long-standing racing game franchise will feature one of Balmain's most popular collections - the Fall 22 line. Along with that, characters found in the game will be clad in clothing from Balmain's latest Fall 22 collection and various cars in-game will sport exclusive Balmain design wraps.
While Balmain is a latecomer to the gaming space, they have their work cut out for them as they try to compete against more established brands like Burberry and Gucci–who partnered with Minecraft and Roblox respectively in recent weeks.
But as many big names flock to popular platforms, Balmain's decision to position themselves towards a different audience will likely prove a wise investment: With more and more brands pivoting towards metaverse marketing, they open up their reach to a broader, younger audience of new entrepreneurs, fashionistas and tech-savvy gamers driven by interactions over reactions.
Ferragamo's Foray into the Future
Outside the worlds of gaming and NFTs, the realm of digital influencers is the next trend train being boarded by fashion firms. Luxury brand Ferragamo has partnered with Chinese virtual influencer AYAYI in its latest efforts.
The label, well-known for its high-quality leather goods, invited the virtual idol to promote its new line across socials including Weibo, China's biggest social media, where AYAYI also advertised the label's dedicated Weibo account The World of Ferragamo.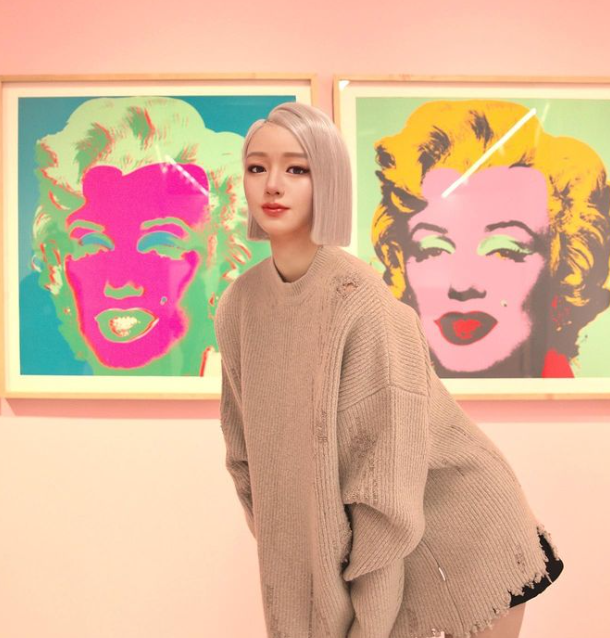 These virtual idols, created entirely in simulation engines, have become popular lately as attention focused on Metahuman–a framework for creating high-fidelity human characters powered by Unreal Engine 5.
You can try it out yourself, actually, completely for free. With the rise of digital fashion and virtual popstars, it shouldn't come as a surprise to see virtual models video'd for Versace or donning Dolce & Gabbana in new ad campaigns.
In the face of wavering faith in Web3, we're seeing a rebellious boom of Web3 adoption by the fashion industry: The metaverse will both create and call for new means of marketing, underpinned by NFTs, video game collaborations and virtual models to reach new audiences in an ever-changing digital landscape.