Whether its NFTs, digital assets, or virtual collectibles—they've been a controversial introduction to our lexicon since 2021. Soon, NFTs will represent more than just collectibles or artwork: Early this year, a house deed was put on the blockchain and sold for $650,000—a Florida woman bought the five-bedroom home as an NFT. Using blockchain technology means the house can quickly be resold using the peer-to-peer technology, without laggy intermediaries getting in the way.
While real-world use cases of NFTs like above are still coming to fruition, they've been most successful so far as representatives of digital, collectible artwork. Hundreds of celebrities have hopped on the NFT trend, spending upwards of millions on artwork—all to flex on their socials and join the new Web3 wave. Here's our list of the 10 biggest celebrities that collect and create NFTs, in no particular order:
1. Eminem
Legendary rapper Eminem might be dipping into his 50s but he's showing no signs of aging—still at the top of his game and ahead of the trends, Eminem's ahead of other celebrities in jumping on the new technology. In April last year, he launched Shady Con, his first NFT collection, featuring stunning visuals of a virtual concert.
He would later purchase an NFT from the Bored Ape Yacht Club collection for $460,000. Bored Apes are perhaps the most prestigious (and memeable) collection yet to appear on the Ethereum blockchain. Himself and fellow superstar rapper Snoop Dogg also appeared in a collaborative music video, partly characterized by their own digital avatars in a comic-book fashion—both as avatars from the Bored Ape collection.
2. Snoop Dogg
So Eminem isn't the only rapper to pick up a Bored Ape. Before Snoop purchased Bored Ape #6723, like Eminem, he also started his own NFT collection, The Doggies. A collection of 10,000 playable avatars minted as NFTs on the ethereum blockchain—purchasing one means you can explore the virtual world The Sandbox using an alternate-world Snoop Dogg as your virtual identity.
Snoop Dogg was also recently revealed to be Ethereum whale CozomoMedici, with a pretty impressive NFT collection beyond the Bored Ape brand. If you're old enough to remember Nyan Cat—an early viral sensation—you'll be surprised to hear that Snoop collaborated with the creators of the meme, creating an NFT that sold for over $33,000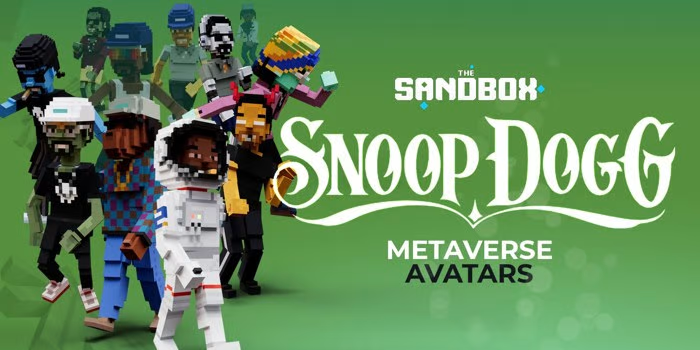 3. Steve Aoki
Another big name in music, prodigal producer and DJ Steve Aoki has long been a celebrity advocate of NFTs. He previously purchased Cryptopunk #6473 for 65 ETH, selling it a mere month later for 300 ETH (over $900,000 USD) - that's a profit of around $740,000 in a mere four weeks. Though he sold this punk, he still owns four others (9192, 6748, 6142 and 3329).
But Cryptopunks isn't the only project that Aoki has bought into. He also owns a Moonbird, a Lionel Messi soccer NFT from Wrapped Strikers, a CloneX (the likes of which, made by RTFKT, have partnered with Nike), and much, much  more. You can view his full collection here.
4. Lionel Messi
Speaking of the soccer superstar, Lionel Messi has slid into the NFT space, tackling it head on with his own NFT collection, Messi Verse. Selling for over $3.4 million, Messi's collection captured his best competitive moments in the sport, each NFT symbolizing important parts of his career.
"Man Of The Past" displayed a cyberpunk aesthetic, with neon visuals and a cybernetically-augmented Messi debuted onto the Ethernity digital asset marketplace. In fact, Messi will be launching another NFT collection this Friday with Ethernity, called the Time Machine collection.
5. Serena Williams
One of the greatest tennis players of all time and arguably one of the most inspirational women alive, Serena Williams joins the likes of Steve Aoki as a punk collector. Owning punk #2950, it was originally gifted to her by her husband of 5 years Alexis Ohanian. Alexis himself is also an advocate of the non-fungible collectibles, even wearing Punk #2950 as a lapel pin to the Met Gala in 2021. As co-founder of Reddit, it's no surprise that Reddit recently integrated NFTs as profile pictures into their platform.
Serena has been a big advocate of NFTs beyond just owning a punk: In January this year, she took an advisory position with Sorare, a blockchain-based fantasy Soccer platform. Serena said "NFTs have the potential to be a powerful tool for bringing equity and investment to women's sports," further championing her as a role model for women everywhere.
6. Paris Hilton
Socialite, model and media personality Paris Hilton is deep in the NFT space—and that's no secret. She named two of her very real pets "Ether Reum" and "Crypto Hilton" thanks to her newfound fad. Paris has launched a triad of NFT collections, each selling out for more than a million US dollars.
The first NFT she launched, "Iconic Crypto Queen", sold  for $1.1 million, featuring an animated, virtual Paris Hilton giving a smoldering gaze as she stands in a sky of pink and blue clouds. More recently, Paris released a cathartic NFT collection that symbolizes the "symbolic closing of one chapter of her life and moving onto the next".
7. Justin Bieber
Justin's NFT collection would be worthy of its own article—with over 13000 NFTs across more than 1000 collections, Bieber's collection is worth $366,000 — down from its peak of $2 million in the NFT bull run last year. That's a painful loss considering his entrance into the NFT space was through the 500 Ethereum purchase of a Bored Ape — $1.29 million US at the time of purchase.
Even still, Bieber regularly shows his NFT-collector pride by displaying them on his instagram page. It feels like a mere matter of time before he launches a collection himself, especially since many musicians and organizations have been using the token technology to improve fan engagement and reward their most devoted community members.
8. Grimes
Canadian musician, visionary producer and ex-partner of world's richest man Elon Musk, Grimes has also been exploring digital collectibles over the past few years. After making a name for herself through experimental music blending the worlds of rock, hip-hop and synth, Grimes released her own collection consisting of part one-of-a-kinds, and others with hundreds of copies or more.
Much like her music, these pieces were experimental, showing off armed cherubs, otherworldly planets and futuristic technology that you'd expect to see in the metaverse. The collection sold for over $6 million to myriad collectors in record time.
9. Tony Hawk
Apex skateboarder and childhood hero Tony Hawk is widely known as the greatest skateboarder to ever live. Not only did he pioneer the sport into popularity—which is now an Olympic sport, partly thanks to the 54 year old—but he continues to inspire children through his charities: The Tony Hawk Foundation, which contributes to building safe skate parks across the US, and as co-founder of Athletes for Hope, which inspires people to volunteer, promoted by by the actions of professional athletes like himself.
Hawk's debut into the digital asset class of NFTs was a rather bittersweet one, as he minted a video of himself and sold it by auction on the Ethernity chain. This video featured him doing a 540 Ollie and was touted to be the last Ollie he'd ever do. Ever an entrepreneur, Hawk's latest NFTs are also accompanied by signed, physical skateboards
And Hawk isn't just into NFTs—he's also building a skatepark in the metaverse so that he can reach and inspire even more budding skateboarders.
10. Tom Brady
Yet another sporting legend, quarterback Tom Brady is no stranger to tokens both fungible and non-fungible, as he had previously partnered with now-bankrupt FTX, one of the largest centralized cryptocurrency exchanges that went up in flames (metaphorically speaking) just recently.
After purchasing Bored Ape #3667 for a few hundred thousand dollars, Brady branched into Web3 with his own brand, Autograph. The start-up uses NFT and decentralized technology to connect sports fans and enthusiasts to the athletes and personalities they love most, featuring its own interactive program, "Signature Experiences". This new program aims to bridge the physical and digital worlds for sports fans across the globe—a program worthy of the metaverse.